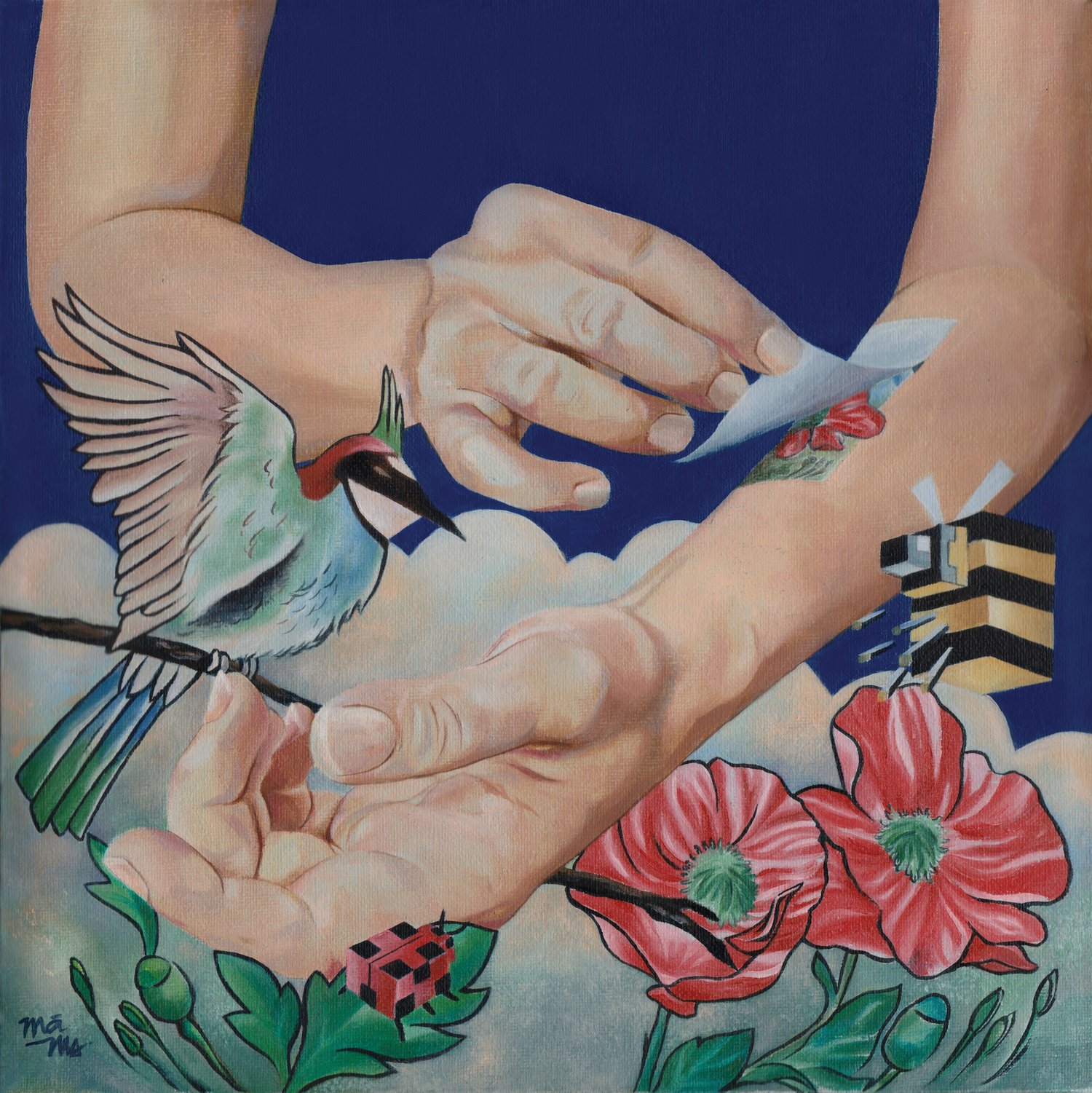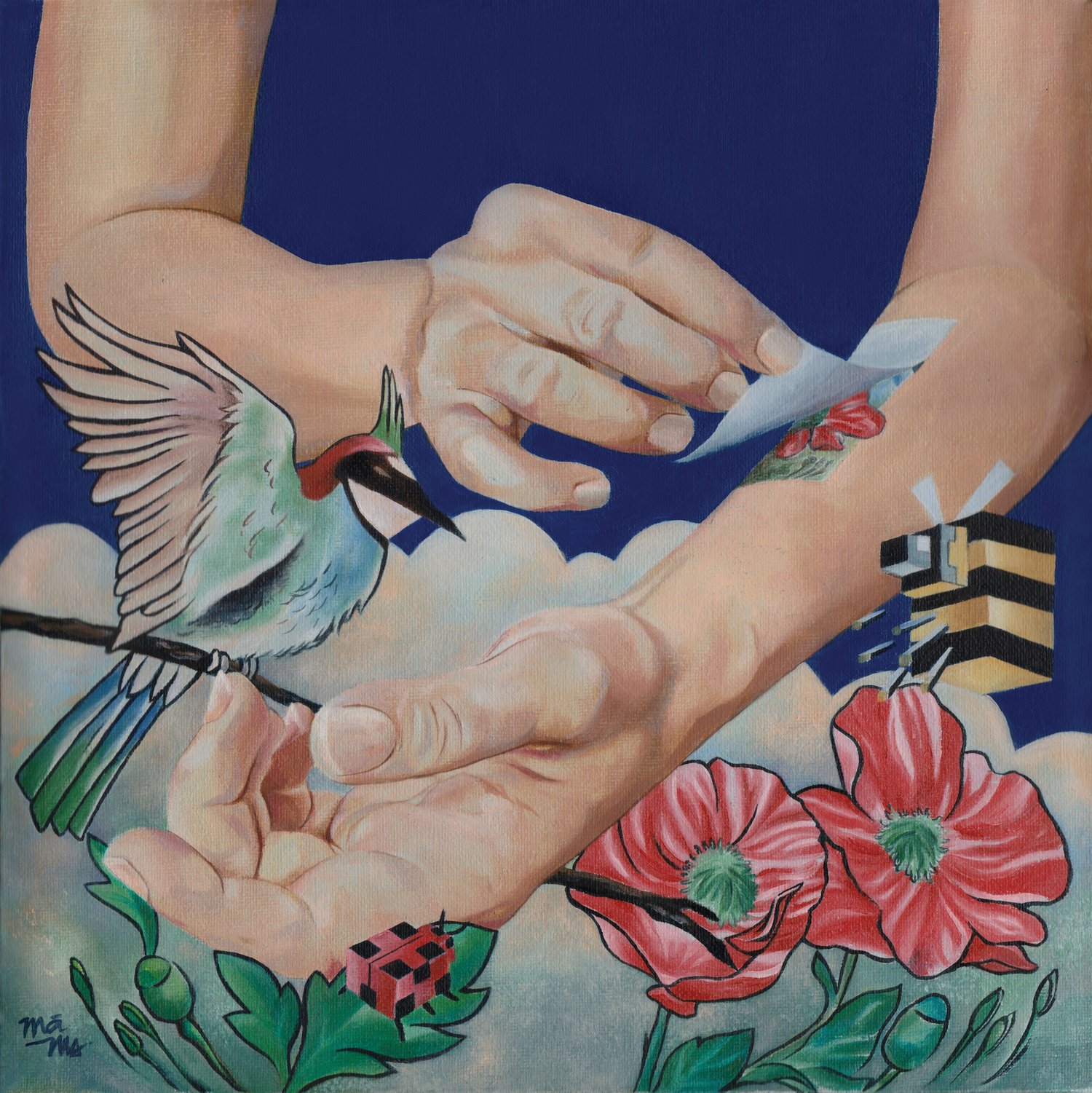 Reborn
€220.00
12" x 12" x 1.5"
Oil on Canvas
-
Shedding some light humour on a personal experience where my tattoos on my arms has been questioned if they were real. The actual tattoo design is incorporated in a harmonious composition of human with nature.
Ready to hang
Comes with Certificate of Authenticity.
Shipping price is included for ALL countries
Ships within 7 days.